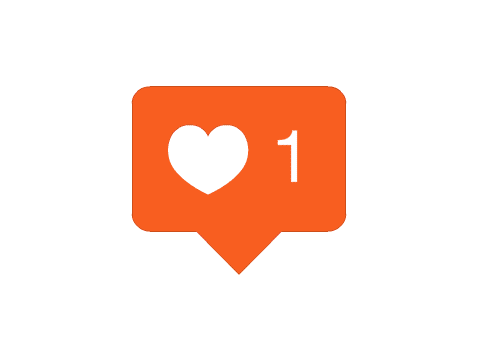 We talk a lot about social media on here, but this is a blog so it makes sense! Social media has pretty much taken over all of our lives, which, while sort of terrifying, is also creating opportunities, especially for artists. In my opinion, there are too many success stories of people using social media to further their careers, to not lean into the trend. Here are some ways artists are intertwining social media with their art.
Using social media to get noticed by celebrities
In 2016 Dan Lam, a sculptor, had been growing her Instagram for a while, showcasing her incredible psychedelic blob sculptures. Out of the blue, she received a DM from none other than Miley Cyrus, asking her to participate in an art installation in her home. Miley posted a photo of the sculpture and Lam's career skyrocketed, she transitioned into making art full time, showcased at art basel, and now has almost 200k followers. Proof that by consistently producing solid social content, and targeting the right circles, anyone can see your stuff.
Building relationships with fans in a way that is usually reserved for actors and singers
Fans usually are reserved for singers and actors, but social media is changing that rapidly. People like JR and Polly Nor both have millions of fans who are willing to purchase their merchandise and even tattoo their art on their bodies. They are interviewed by major reporters and magazines, and both of them built their followings entirely on Instagram. The nature of Instagram allows you to be more transparent and relatable to followers, which can create huge dedicated fan bases.
Using social media to make money
Obviously, once you reach a level like the artists mentioned before #sponsoredcontent is pretty lucrative, but even at a lesser level, with services like Kickstarter and Patreon, followers who believe in your vision and want to help you out now can, without having to act as a patron, or donate more than they're willing.
Using social media to teach
Building on the idea that social media is a money maker, it can help connect professional teachers to young artists who want to learn. For example, Claire Hosterman and Drew Alexander Forde, both Mentorly mentors, have used their social media followings to find students who are interested in learning from them, a win-win situation.
Even using it as a medium
Social media can also go beyond just helping you build a brand surrounding your art, it can actually be your artistic medium. Take for example Amalia Ulman who gained popularity by documenting her extreme physical and mental transformation from a "cute girl" towards a "life goddess" via surgeries, dieting and relationships, before finally revealing that the changes were fake, and that it was all cyber performance art. Her project was critically acclaimed and was lauded as helping make art more accessible. It is now on display at the Tate.
by Lesley Borowski