We'll be posting stuff with some blurbs as they come going forward but, for all of the news articles we missed, here's a list so you can catch up!

📺 Alberta CTV News
A short video interview of our two founders with CTV news in CEO Ashley's hometown of Alberta! Watch to learn a little more about our mission, vision and path.

💻 Artsy
One of our favourite websites wrote a blurb about us and we're thrilled.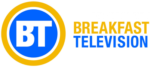 📺Breakfast Television
Mentorly CEO, Ashley Werhun, and Mentorly mentee, Charla Patterson, discuss the benefits of having direct access to a mentor through the platform.

💻 Founders Beta
Read about how we found our way in the startup world and some of the challenges we faced getting there.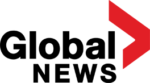 📺 Global News
In this global news interview, our founders talk about how mentorship helped shape their careers and how to use our service to its fullest potential.

💻 Tourisme Montreal
No biggy, just yours truly featured as one of "10 most exciting new startups to get to know".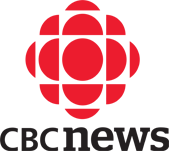 💻 CBC News
Last summer, CEO Ashley Werhun pitched      Mentorly and won Startup Fest's CBC Media Pitch! Go Ashley!

💻 Pointe Magazine
Mentorly listed as a resource for finding a dance mentor.


💻 Betakit
A little mention of Mentorly winning the CBC Media Pitch


💻 Baronmag.com
A little feature on Mentorly about how we got started, the importance of mentorship, common startup struggles and more!
💻 Girlboss
Quick lessons on how to create an emergency fund while you work on your startup.