When you think of acting, what comes to mind? Countless auditions, more Nos than callbacks, endless memorization, stage fright and unearthly physical pressures? Sure, these are elements that define the acting industry up to a certain point, but there's power in setting yourself apart, embracing an identity, your identity, despite the setbacks.
Stephanie Gould embodies this principle fully. Her path may not have been as easy, but her passion and desire to push herself as an actor have led to incredible projects, some of which you may have gobbled up, cosied up on your couch…
▹ What were you like as a teenager and how did you get your start in acting?
▸ Oh goodness, I was a very creative teenager. I acted, wrote poetry, sang, you name it. I was your quintessential "theatre kid" and I loved every minute of it. It really helped me find my true passion in life which was acting. Like many teens, I had my difficult times, but I think finding something you're passionate about and being involved with extracurriculars is essential to "getting through" high school.
I actually started acting when I was around 7 or 8 years old in my local community theatre. My first two shows were actually Christmas-themed shows. I played an elf named Tessie in one, and a screaming choir girl in the other. The minute I got a laugh, I was hooked. I continued to act since that day.
▹ Can you think of a particular moment that shaped you into the person you are today?
▸ There are a lot. I had to learn to walk again when I was 13 due to my right leg being crooked from when I was born. Long story short, I have a mild form of cerebral palsy and had to depend on my left side (my CP side) during recovery of the surgery. It took me around 2 years to learn to walk again. It actually inspired me to write my solo show called Walk With Me which premiered in NYC at the SoloCom Festival in 2016. Now, I see my cerebral palsy as an asset. I am able to relate to the characters and the world in a unique way.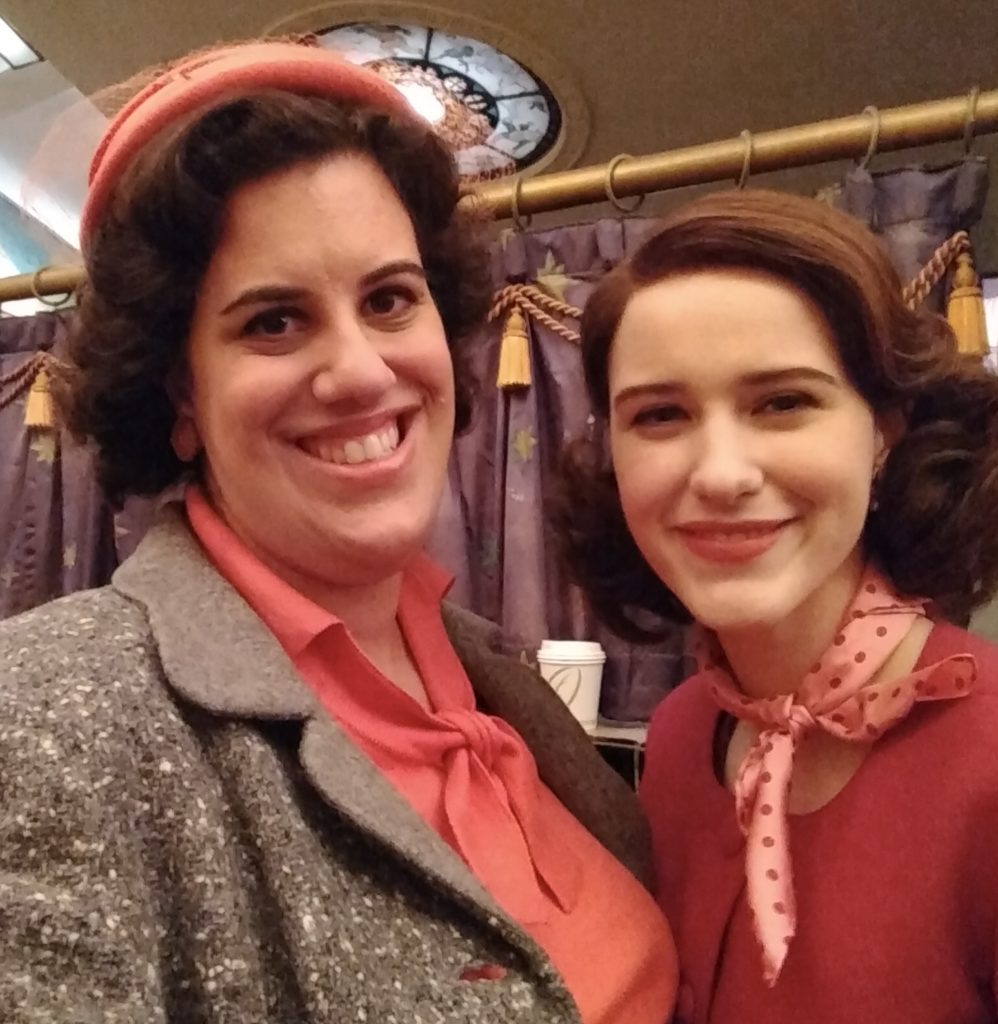 ▹ What do you like most about what you do?
▸ I love being able to tell stories and bring a new perspective to someone's worldview. It's great to be able to step into a character's shoes and experience something that you wouldn't have access to in real life. I think it helps with empathy and human understanding.
▹ What is one thing you would like to change about your industry/world?
▸ I would love to bring more awareness to actors with disabilities and the fact that we're everywhere and come in all shapes, sizes, and abilities. And the fact that we can do anything we set our mind to.
▹ What are you most proud of?
▸ Right now, I'm most proud of the fact that I am able to say I'm an actor. It sounds simple, but it's taken me a long time to own it and be proud of taking a path that is not the norm.
▹ You've worked on some major productions. Is there one that really gets your creative juices flowing?
▸ I just finished an Off-Broadway show called "Bernie and Mikey's Trip to the Moon" and I can honestly tell you, I have never worked harder on a role in my life. It was an amazing experience and I learned from each and every actor I worked with. I love theatre and try to get back to it whenever I can.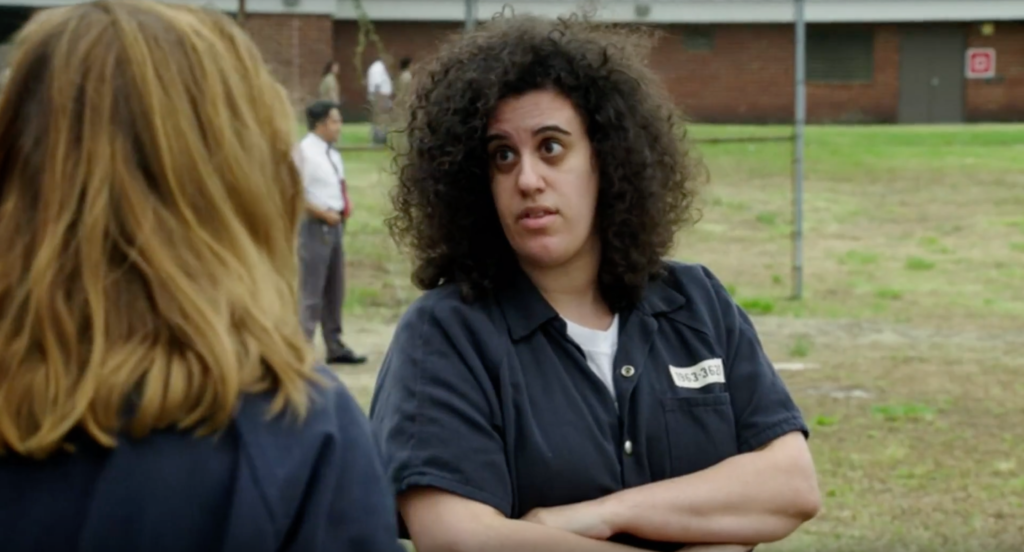 ▹ Tell us about OITNB!
▸ Orange is the New Black was an awesome experience. I loved that set and the people I worked with. I play Carmen Campos and appear in 2 episodes in flashbacks of season 6. The first episode I did, we filmed outside and it started raining and we had to keep filming and the scene got so much better in the rain. It was so much fun! There were also about 30 or so stunt women all in one place for that episode. It was such a special experience. I'm still in touch with the girls too, which is awesome.
▹ What would you like to tell aspiring actors?

▸ It's going to take time to get your footing. Things don't always happen overnight, and, in honesty, it's hard. You have to be willing to put up with the peaks and valleys that come with the profession. Training is also important. Get into an acting class. Build your network of fellow actors. And most importantly, if you truly love it, don't give up.
▹ What's next for you?
▸ Right now, I'm auditioning for my next gig. I'm also working on narrating a couple of audiobooks. You're always going to be looking for what's next but that's part of the thrill. 

▹ Why did you join Mentorly?
▸ I need to make ends meet in between projects and what better way to to do that than to give back to fellow actors and artists? I am so excited to team up with Mentorly and help people come up with a game plan for their careers. 

_____________________________________________________________________________________________________________________
Stephanie has recently closed an Off-Broadway show called "Bernie and Mikey's Trip to the Moon" in the title role of Bernie. She's taught acting all through college and was going to go into theatre education but her gut pushed her towards acting. She filmed her first movie at 19 in college and then got into Circle in the Square Theatre School in NYC and the rest is history.