Have you ever seen a Broadway show before? If not, you are sorely missing out on a feast for the eyes, the heart, and soul. It's really unlike any other show you will see: from the bright colors of the sets and costumes to the seemingly effortless performances of the actors bellowing out catchy tune after catchy tune, there's truly something for everyone to enjoy. But how do you find your way to the Big Stage? What does it take to stand out amidst a crowd of young talented performers, eyes twinkling with stars in their sights? Let's see what Kelsey Connolly has to say about her journey from classically trained Ballet Dancer turned Broadway Performer and Star in her own right.
▹ What were you like as a teenager and how soon did you know that you wanted to be a stage actor?
▸ I was a very driven teenager. I knew I wanted to go to the Juilliard School from the time I was about 13 years old, so everything I did training wise was in preparation to make that dream come to fruition, including attending their summer dance program for two years in high school. Even though pursuing a career in concert dance became my focus while at Juilliard, I have always loved Broadway. I was fortunate to have grown up close enough to New York City to have access to see many musicals. Broadway was my first introduction to the world of theater and performing, and I certainly got the bug early on!
▹ What productions have you been a part of and what was it like working on them?
▸ I have had the privilege of being a part of very different shows and creative processes. Radio City's Christmas Spectacular was my first professional job post Juilliard. That show is a well-oiled machine; both easy and difficult to slot into because of its extreme specificity. The concept of being on a number and colored tape line was a new and different way of working than I had ever experienced, but once you're on that massive stage, you are very grateful for that road map! Most importantly, it was such a joy to spread the holiday spirit every day to receptive and eager audiences!
I was then part of a new immersive theater experience at the McKittrick Hotel. This was a collaborative process with a group of 12 other actors, our director and other creatives who aided in the process throughout. We conceptualized a show structure, but with ample improvisatory moments throughout. It allowed us to interact with audience members and create new dialogue with our fellow actors each night within the theme of the show. It was a beautifully unique and wonderful experience.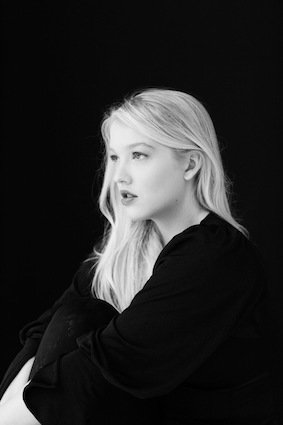 ▹ How did you feel the first time you hit the stage?
▸ I will speak to my most recent experience of making my Broadway debut as that was the most epic moment of my career thus far. The rehearsal process was very quick leading up to my debut, so it's safe to say I was still in the process of getting settled into the role and the show itself. I remember having a surge of energy as I ran onto the stage for my first entrance. I don't remember much after that initial moment until I took my bow. It really hit me right then that a lifelong dream had just come true. I remember getting choked up with emotion! That night was very overwhelming but in the best way possible.
▹ What kind of training did you receive?
▸ I grew up training and performing in all styles of dance. I started at local competition studios but determined that I wanted to focus more on my ballet technique. In high school, I was an apprentice with the Connecticut Ballet Company where we performed full-length ballets such as the Nutcracker, Sleeping Beauty and Cinderella. I also spent my summers at dance intensives, including American Ballet Theater, LINES Ballet, and The Juilliard School, amongst others. I eventually graduated from the Greenwich Ballet Academy before heading to college. I'd say my training overall was diverse and well-rounded which has supported my career opportunities thus far.
▹ How do you deal with stage fright or nerves?
▸ I am lucky to not suffer from stage fright, but I definitely get pre-performance butterflies! Being on stage is thrilling for me, and I try my best to harness that energy to fuel my performance. The best piece of advice I would give is to take deep breaths!
▹ What is something that you think all aspiring actors need to do or know?
▸ One of the most prominent pieces of advice I received from a mentor of mine, which has helped ease my mind during difficult moments, is that lack of work does not define whether or not you are talented or meant to be in this career. Everyone's timeline is different and some may take longer than others to find their way…

It is easy to get despondent, especially when you see your peers booking, but continue to do the work, stay in the fray of things, and the right job will come your way in time.
▹ What is your dream or dream production as an actor?
▸ I am not sure I have a specific dream role, although, the role I am in right now at Phantom has certainly been a dream come true, as it is an amalgamation of all things I love – dancing, acting, singing and live performance. Wherever my career takes me, I hope I continue to be inspired by the work I am doing and the people around me, as those are ultimately the two defining factors in this life.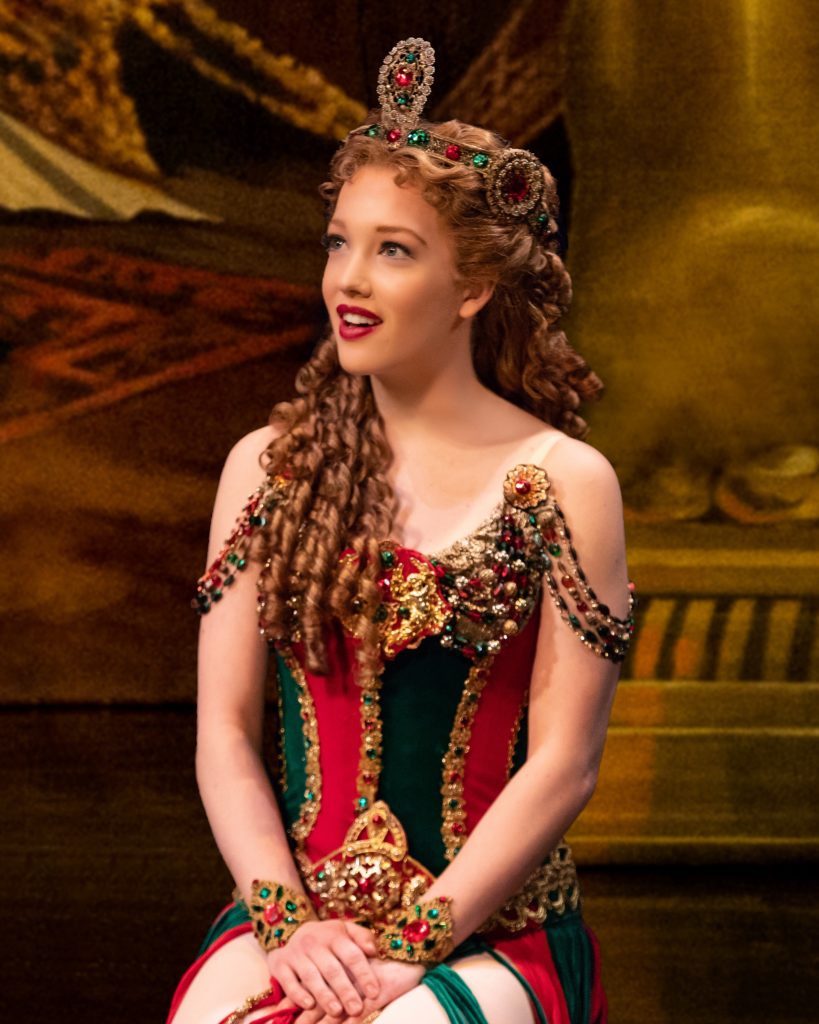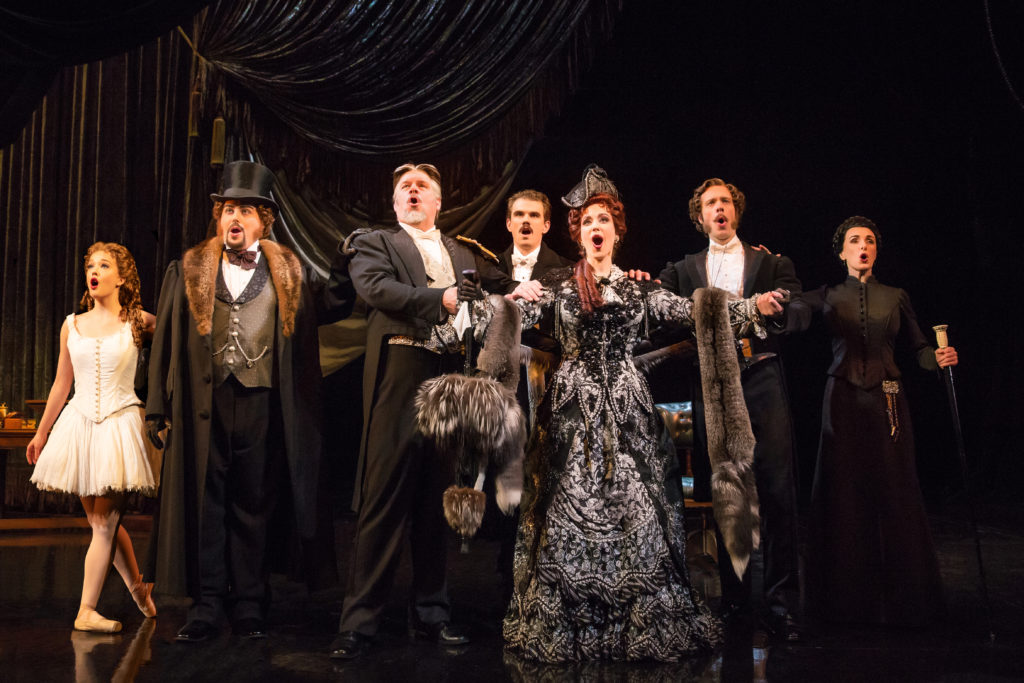 ▹ Have you ever had a mentor before and what was that like?
▸ I would not have made it to this point in my career without ample guidance from mentors, as well as from wonderful friends and colleagues, along the way. My parents are undoubtedly my number one advice givers and I am very lucky that they continue to support my career whole-heartedly – despite all of the emotional ups and downs! I've also kept in touch with teachers from Juilliard who have helped me navigate my transition from conservatory life to professionalism and have rooted for my success. In a mentor, I look for someone who shows compassion but is direct. My mentors have my full trust and I feel I can go to them with anything in my life, both personally and professionally, and I hope to be that kind of person for someone as well!
To book a session with Kelsey, find her on Mentorly!