"Image consultant" is a relatively new and misunderstood profession kindled by the growth of social media, particularly Instagram, but the journey to becoming one is a lifelong hustle. And it's not all parties and free clothing…
Julia Lang, a Tanzanian-born German, daughter of missionary workers, grew up with the unbridled flare of her African surroundings which were in stark contrast with her more conservative background. The unique exposure to such a vibrant, different culture emboldened Lang to see the world as open and accessible – hers for the taking. And that's just what she did. "I never say no in life, if it comes to me, it's for a reason."
Julia Lang is a determined entrepreneur with a multiservice agency that executes creative strategy, brand direction, image consulting and event production for a slew of fashion and lifestyle brands and individual clients too (psst… you might recognize music industry king, Kareem "Biggs" Burke?).  From the floors of New York Fashion week to working with the most incredible brands like DefJam Records, Lang hustles, 24/7, 365 days a year!
Want to know how she does it? Book a video call with her ASAP!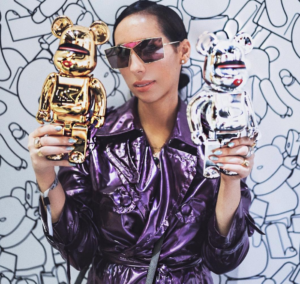 ▹ Was fashion your 1st major creative outlet?
▸ Fashion and Music. Both go hand in hand for me to this day.
▹ Do you have a fashion icon?
▸ No. Not really. There are a lot of people who have great style, too many to just pick ONE.
▹ What is the biggest thing you've learned so far?

▸ Nothing is impossible in life.
▹ What is one thing you wish you could change about the world?
▸ Fear. I want people to have less fear. I want people to live their dreams.
▹ What is the best piece of advice you follow?
▸ Trust your instincts. Follow your guts.
▹ What were you like as a teenager?
▸ Extremely rebellious and years ahead of my age. I had my first longterm boyfriend from 13-18. My first belly piercing at 12 and my first tattoo at 14.
▹ When did you know what you wanted to do in life?
▸ I was always into making money, from as early as my teens. The challenge of succeeding was my adrenaline. Entrepreneurship was something that I always carried inside of me.
▹ Why did you want to become a mentor?
▸ I get approached on a daily basis to mentor, yet I was missing a real structure and time management. Your platform came as a big blessing.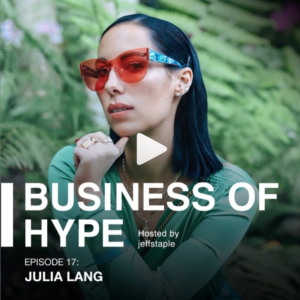 Listen to her interview on Hypebeast Radio to get the full story.
Book with her now!