Simply put, mentorship enables you to tap into your strengths, hone them, and set yourself up for success. How, you wonder? Paired with the right mentor, mentees can receive hands-on experience, build new skills and self-awareness, and gain high-level career insight. According to MentorCity (2019), 95% of mentoring participants stated that having a mentor motivated them to do their very best in their respective areas. An example of a mentorship exchange that led to colossal success is Marc Andreessen, the founder of Netscape and Mosaic, who mentored Mark Zuckerberg, founder of Facebook.
Having a mentor is more common in traditional fields like business, law and sports. Athletes always have coaches by their side and people in business can easily find mentors thanks to their extensive networks. Their road to success is clear, but, for an artist, it's not so simple. The path to success is winding and tricky to define as there's no standard model for getting 'there'. Artists who have made it big, seem to have struck gold overnight with one piece of work that went viral. But those cases are few and far apart. Most have worked very hard and can attribute their success to a key person, a mentor, who was elemental in helping them get their work out and in the public eye.
While art governs our lives on a daily basis, it's very difficult to break through and leave your mark. School can be a good place to learn technique and theory, but it doesn't prepare you for tackling your art full time. Becoming a professional artist requires an immense amount of grit, risk, and crazy (yes crazy!) – and side hustling to make ends meet is more common than not. That's why mentorship is instrumental in the journey of an artist. It really helps to have another pair of eyes that can help you recognize your errors and show you where you need to improve. It's an opportunity to emulate artists you admire and grow.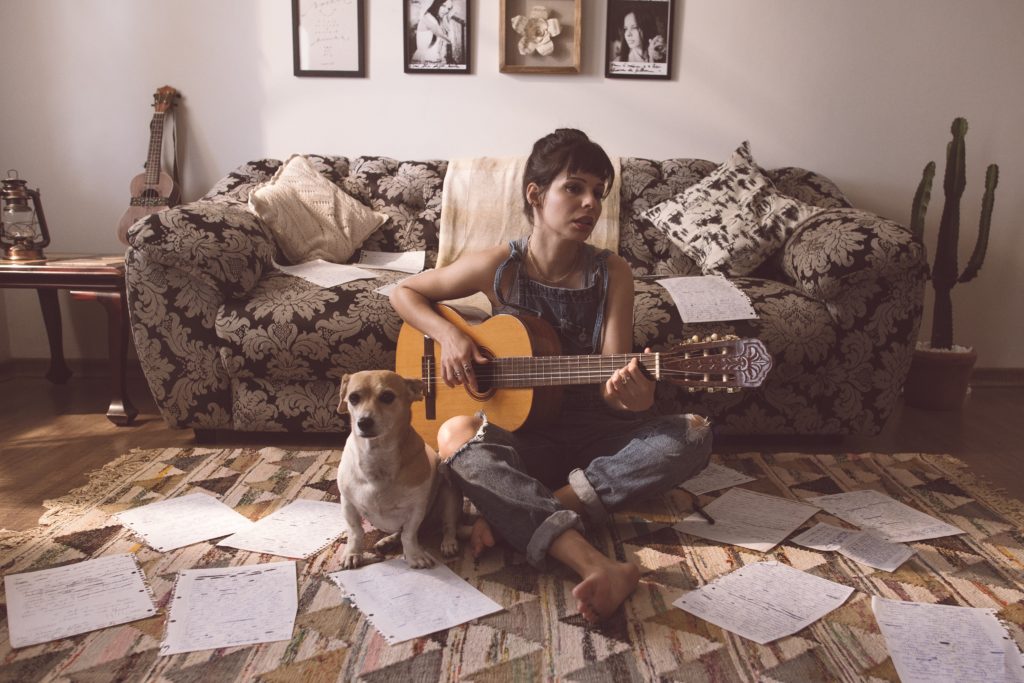 Take the musician above, for example. She's probably wondered:
Should I sign with a label?
How do I get my music out there?
I need help with songwriting
How do I book a show?
These are all questions that an artist has to figure out and it's often a trial and error process, especially with technology changing so rapidly all the time. But with the right mentor, that journey may seem less frightening.
Mentorly is a platform that pairs aspiring artists with successful international and acclaimed mentors who are full of knowledge and experience, ready to drop the knowledge! The benefits of mentorship ring loud and clear through the mentees on Mentorly.co.
" The mentor knew exactly what he was talking about and had shed a lot of light on areas that I didn't quite know/ understand" – Michelle
" I was given some very necessary direction on what I was trying to accomplish with my manuscript as well as helpful writing prompts & exercises" – Sophie

Mentorship clearly plays a critical role in the lives of individuals who aspire to achieve success in their respective areas. So, it makes sense why so many people seek out mentors and why YOU SHOULD TOO! Finding the right mentor can be hard, but a platform like Mentorly makes it a whole lot easier. If you are an aspiring or mid-career artist, head on over!