Diversity and inclusion are vital for the success of any modern business. The two factors also have an undeniable link with effective mentorship. An organization that creates a welcoming environment for all individuals fosters a feeling of acceptance and safety. When a mentee feels respected, valued, and supported, they engage in authentic conversations and relationships, all of which are keys to effective mentorship. 
An organization that prioritizes diversity and inclusion also creates an atmosphere of understanding. Mentors and mentees can openly share their experiences and perspectives. As a result, mentors can provide support and guidance according to every individual's needs.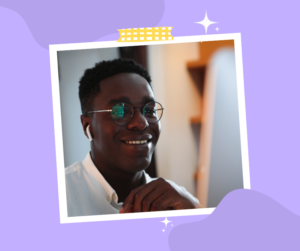 Diversity and Inclusion in the Workspace 
Before we dive any deeper, let's outline what diversity and inclusion in the workspace are and why they are important:
Diversity means including a broad variety of people of different ages, locations, etc., in a workforce.

Inclusion means factoring every team member equally. 
There are different ways companies can promote diversity and inclusion in the workplace:
Hire a designated Diversity and Inclusion Director.

Conduct sensitivity classes and training.

Tie diversity goals to retention and succession planning. 

Launch a mentoring program.
Many managers take it for granted that every individual navigates the world differently. The truth is that personal and physical characteristics affect the way employees experience life and work, creating a wide range of perspectives. 
It may seem like a no-brainer that solving problems and understanding methods or experiences requires accounting for all these perspectives. But some managers may think that the amount of differing opinions prevents them from implementing diversity in the workplace. 
However, a study by Cloverpop found that the decision-making process improves in teams with higher team diversity. Teams consisting of a wide range of geographic locations and ages are 87% more efficient at making business decisions. 
So how does the mentoring program actually help with diversity and inclusion?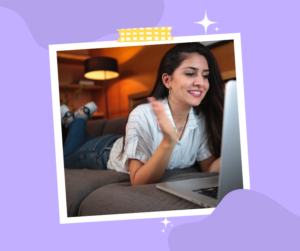 Promoting Diversity and Inclusion Through Mentorship
The Harvard Business Review published research that shows that in order to create a successful workplace, it's important to create more opportunities to ensure continued engagement. Engagement opportunities are available in numerous forms. Mentorship programs are a great option. If your goal is to retain talent, mentoring is vital to achieving that. 
Mentoring programs are also a great place to start if you want to promote diversity and inclusion in your workspace. Diversity-driven mentoring programs aim to empower and support minority employees, develop their skills, and increase their leadership succession. 
Many people report that mentoring is an important part of their careers. The Heidrick and Struggles partner David Pruner explains that companies that aim to attract, retain, and engage talent from ethnic minorities should implement a formal mentoring program. He explains that it's ever more important for businesses to address the demand and recognize diversity and inclusion as the key driver of a healthy corporate culture. 
The same study shows that women and minorities more often report the importance of mentoring programs in their careers. A third of women (30%) and 23% of men stated the importance of such programs. 
Mentoring for inclusion significantly impacts the tech industry, where 41% of workers experience age discrimination. Additionally, 32% of workers fear getting fired because of their age. 
All businesses should have it as their primary goal to promote a diverse and inclusive workforce. The best way to enact that change is by creating a mentoring program with people already in the business. 
A mentoring program teaches people in a company or organization how they can learn from each other and grow together and share knowledge and experiences. But more on the benefits of mentoring in the next section. 
The Many Benefits of Mentoring for Diversity and Inclusion 
There are numerous benefits of mentoring for diversity and inclusion:
Mentors can hear new ideas and different ways of thinking. 

Mentees can also get advice that comes from the expertise and experience of inclusion barriers. 

Guiding new employees through their development and behavioral goals. 

Creating a culture of personal and professional growth. 

Developing high-performing workers on an equitable level. 
A mentoring program allows all sides to move from theoretical diversity training experience to using it in practice. The only way to truly change a behavior is to apply it in practice. It's often not enough to just understand how that behavior works in theory. 
Also, mentoring can help change the work culture in a profound yet subtle way for both the mentor and mentee. The mentee can share their challenges in the workplace, and the mentor can help bring change due to their connection with people who can remove barriers. 
A mentoring program can promote a diversity-accepting culture far beyond the formal training program. Mentees often become mentors to others. They model the experience they had and transfer it to other employees. 
The Power of Mentoring Relationships 
Mentoring relationships are often powerful. The mentor develops a long-lasting commitment to the mentee. The process supports commitment to inclusive behaviors and diversity and enhances decision-making activities.
During this mentorship program, you'll support your workforce into being better leaders, developing skills and knowledge, and allowing them to approach diversity and inclusion in an authentic way. 
You can use a mentorship program to identify new talent while fostering an organization's growth culture and inclusive leadership. 
Mentorly – The All-Around Solution for Effective Mentorship  
Every organization should invest in long-term mentoring for diversity and inclusion to become a staple of all relationships inside that organization. In other words, the first steps toward mentoring investment can get you a long way. But it's not all that simple. 
Organizing a successful mentoring program takes time. Doing the task manually often means getting lost in the notes, goals, and structure. That's why more businesses have started to rely on mentoring software for assistance. 
Mentorly is your go-to tool to connect and empower your people on many levels. Our software can help create, manage, and track mentorship sessions in an easy-to-use and intuitive interface. Use your unique branding, create an account in seconds, integrate the tool with your business software, find numerous mentorship resources, and more. 
If your goal is to create a robust mentoring program that will promote diversity and inclusion, try out Mentorly. You can contact us for more info at info@mentorly.co.