What do Millennials want? A fulfilling career that pays! When do they want it? As soon as they graduate! Unfortunately, getting started is no shoo-in. There are tons of brilliant, ambitious, young workers out there that finding the right job can be quite challenging. That's why speaking to someone who's been through the ropes before comes in handy. Mentorship can make the difference between staying in a lull to growing your career. Let us tell you how.
We see two main obstacles making it more difficult for Millennials to find their dream job or position:
1
Student debt is real
Student loans have seen "continuous cumulative growth since the Great Recession". We all know student debt is huge in the United States, but did you know it's the 2nd largest consumer debt segment according to the Forbes? It has even surpassed credit-card debt! We knew it was bad – but not this bad… "According to Make Lemonade, there are more than 44 million borrowers who collectively owe $1.5 trillion in student loan debt in the U.S. alone. The average student in the Class of 2016 has $37,172 in student loan debt. The latest student loan debt statistics for 2018 show how serious the student loan debt crisis has become – for borrowers across all demographics and age groups." Yikes.
2
Baby boomers are working later in age

Many baby boomers, born between 1946 and 1965, are working long past retirement age according to Ranstad. As a result of this lower rotation, there are fewer high-ranking jobs available.
"For the first time in history, Canada is home to more people over the age of 65 than those 15 and under. Boomers make up 27% of the population, up from 18% two decades ago. 16% of the population is now over 65, or what used to pass for retirement age. In ten years, it's estimated more than 20% of Canadians will be of retirement age. The decade after that, it will be around 25%.1 By 2031, the entire baby-boom generation will be 65 and over."
Why is this happening? Baby boomers are healthier than their parents were at their age, so many push back retirement to capitalize on their career-spanning expertise. But mostly, the increase in living costs means they have less savings set aside than they would have hoped for – and they still have many years to go…
So, what should Millennials do to access coveted positions? Find someone who can provide specific insight into the career, position or job you're looking to access. Having a mentor who has been through the ropes can help you navigate the ever-changing career landscape and accelerate the process of getting to where you want to go. Getting the guidance you need early on can save time and money in the long run!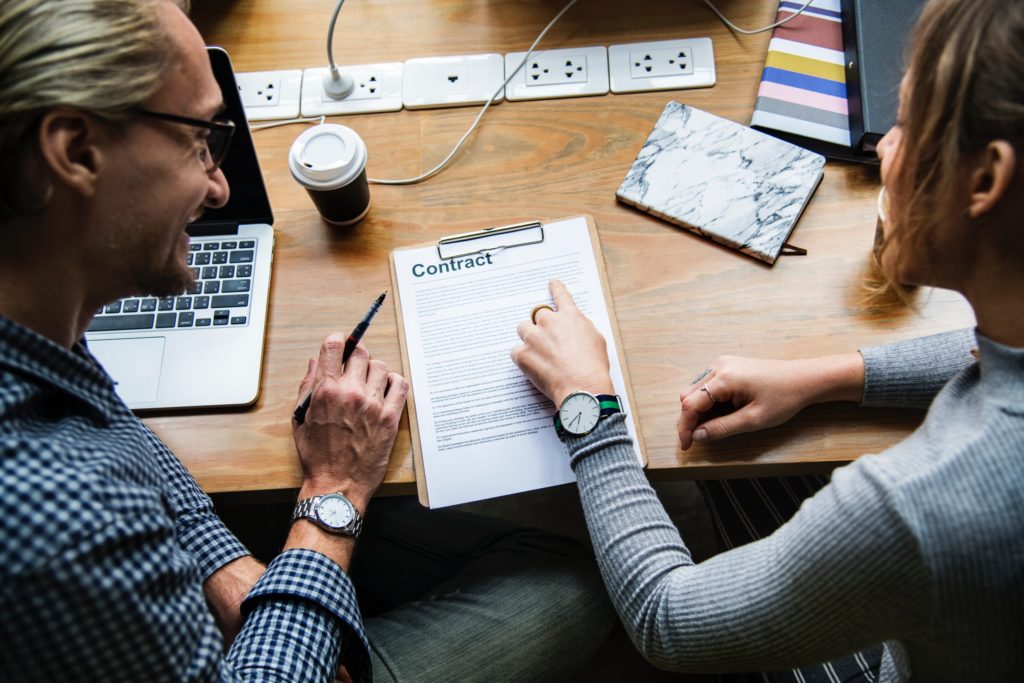 Millennials are beginning to understand the unique value of mentorship and more and more are demanding it from their employers, or they threaten going elsewhere. 
They don't just want to be told what you to do, they want to grow and have a daily impact through their work. But they need to be inspired, to learn from the best and leave their own mark.
"A study by Deloitte suggested millennials who intend to stay with an organisation for more than five years are twice as likely to have a mentor than not. In the same survey, the millennial respondents said an ideal working week would include significantly more mentoring and coaching time than they currently receive."
It's not surprising to learn that companies also benefit from mentorship. They experience higher retention and performance rates, and build a better work environment and company culture in the process! This is made possible by committing toward creating a true space for learning, self-expression, feedback, and yes, mistakes. A supporting Forbes article states: "Millennials don't want (nor will respond to) an archaic management system that dictates rules and constraints – this generation craves mentors that guide and inspire them."
So… what are you waiting for?
All in all, by creating a workspace conducive to bringing only the very best out of employees, one where they feel included, challenged and stimulated, everyone wins. So, Millenials and anyone else interested in being mentored, we ask: "What are you waiting for?" Even though the path ahead is winding and unclear peppered with so many decisions and possible outcomes throughout, cut through all the noise thanks to the help from an experienced professional who's already been where you're headed.
This is why we started Mentorly – to provide direct access to mentorship so that artists and creatives can lead equally long-lasting and fruitful careers as our working baby boomers – hopefully, with better savings in tow.