Mentorship programs play a vital role in employee job satisfaction, retention rates, and career development. According to Forbes, 70% of U.S. Fortune 500 companies have mentoring programs. Learning from successful examples can help employers better train mentors for their teams. This article will contain best practices regarding mentorship you can implement today.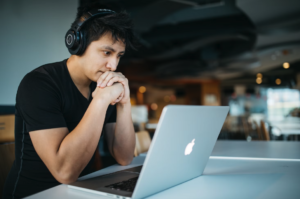 Benefits of Mentoring Programs 
Mentorships are excellent opportunities for new or less competent workers to learn from more experienced colleagues. Leaders can guide the mentees through different job specifics and boost their skills, procedures, and workplace relationships. 
Overall benefits of these programs include, but are not limited to:
Better leadership skills

A more productive workforce

Ability for feedback 

Broadened networking
To achieve most of the benefits, it's important to take the mentorship program seriously. These best practices will help you get there faster. 
1. Always Provide Honest Feedback  
Everyone appreciates transparency. Mentees are in a mentoring program because they need to learn or improve their skills. They expect clear, transparent, and frequent feedback. As a mentor, you want to engage in authentic, direct communication with your mentees. 
Include practical advice and positive feedback the mentee can apply immediately. Ideally, you can ask the mentee about the specific feedback type they prefer. Maybe their ideal communication style is different from what you had in mind. 
2. Start a Mutually Beneficial Relationship
Mentees can only improve through the mentorship program if their benefits are also valuable to you. It's important to have clear goals for the mentor-mentee relationship. Think about how you can learn from your mentee about your industry, their generation, new technology trends, and more. 
3. Be a Good Motivator 
Motivating your mentees along the way is crucial for the success of the mentorship program. Inspire them to try new things, engage them in honest dialogue, and show them you're confident about their abilities. Praise is a major motivation booster and can also help increase the employee's self-esteem. 
4. Analyze Improvement Areas 
Identify the specific improvement areas you want your team to make. Complete this step at the beginning of the program to achieve the best results. For example, you may want to set mentorship goals for sales teams to help newcomers boost their sales revenue numbers. 
5. Gather Feedback 
Always ask employees for feedback. Do so at every step of the mentoring program. You can send surveys to ask about changes the participants would like to see in the program. The survey can also be about the work areas where they need extra guidance or any general questions they may have. The responses you receive as part of the feedback can help fine-tune your mentorship program goals. 
6. Pick Leaders 
Not everyone can be a mentor. Select employees with the strongest leadership skills in your team for the role. You can test their decision-making, communication, and problem-solving skills to find the ideal candidate. 
Also, not all employees benefit from becoming mentors. Pick the ones who have space for professional growth and who you know will be motivated for the role. After all, the success of the mentorship program will, in good part, depend on your mentors' abilities to host it. 
A good mentor should have multiple of the following qualities:
Advanced listening skills

Investment in growth and education 

Readiness to devote time to the program 

Strong feedback capability

Positive outlook 

Integrity and honesty 

Adaptability and resilience 

Proper industry knowledge 
7. Match Mentors and Mentees Carefully 
Depending on the extent of the program and the team's size, you may have to put extra effort into pairing mentees with the right mentors. Some employees are used to working more closely together, while others aren't. 
A good example would be hiring a senior marketing specialist to work with a younger marketing team member. A bad example would be hiring a new young marketing employee with a person from your financial or HR department. 
Finally, it's important to consider the improvement areas before pairing people, as well as the ongoing dynamics of their professional relationships. Pair mentees with people with whom they have a productive and positive relationship. 
8. Have a Robust Support System 
If you're working with a large team, have at least one person supervise the program. Maybe the mentees will want to adapt or change the mentorship match. An employee may feel like they could better improve with another mentor instead of the one they received. They can reach out to the supervisor and ask for a change. 
9. Come Up With Rules 
Setting rules is important for the mentorship program to run smoothly and efficiently. Set different procedures for mentees, mentors, and supervisors. You can also set up a rubric where mentors can evaluate the mentees' performance. As a result, all members stay informed about mentorship practices. You also get a quality structure to ease communication. 
10. Conduct a Training Session
Ensure everyone understands their roles and possibilities in a mentorship program. You can make these things clear by organizing mentorship training. You can use that time to introduce team members to mentors, explain the procedures, and share documents. The training is perfect timing to help mentees get comfortable in front of their mentors and vice versa. 
11. Show Recognition 
Recognition is among the leading drivers of employee engagement, as per Harvard Business Review research. Recognize the success of your mentors and mentees from the very first day of the program. You can go a step further and introduce rewards for participants that achieve their goals. Chances are, employees who don't participate in the program will also want to join. 
12. Track Feedback and Performance 
Tracking the performance and feedback is crucial in understanding the success of your mentorship program. After the training has been going on for a specific time, you can assess its effectiveness. Ways to do this include sending out surveys, conducting group meetings, or reviewing mentee performance. 
Provide the Best Mentorship Program – Invest in a Mentoring Software
Organizing a top-notch mentoring program can be challenging. With so many activities, performance tracking, and other tasks to think about, employers often get lost and don't even know where to start. You can create an inspiring, effective, and well-organized mentoring program with the help of mentoring software like Mentorly. 
Plan, manage, and scale your mentoring program to improve your employee's job satisfaction, performance, and skills. Get more details by visiting the official page or contacting info@mentorly.co.