Creating a place for mentorship relationships to thrive has always been at the core of what we do. That's why we strive to provide the best user experience for all, from the minute you sign up to Mentorly Marketplace, to the moment you join your very first Mentorly video session.

We are working hard to bring you updates that will streamline your experience, allowing you to focus your energy where it's most needed – on yourself!

Introducing….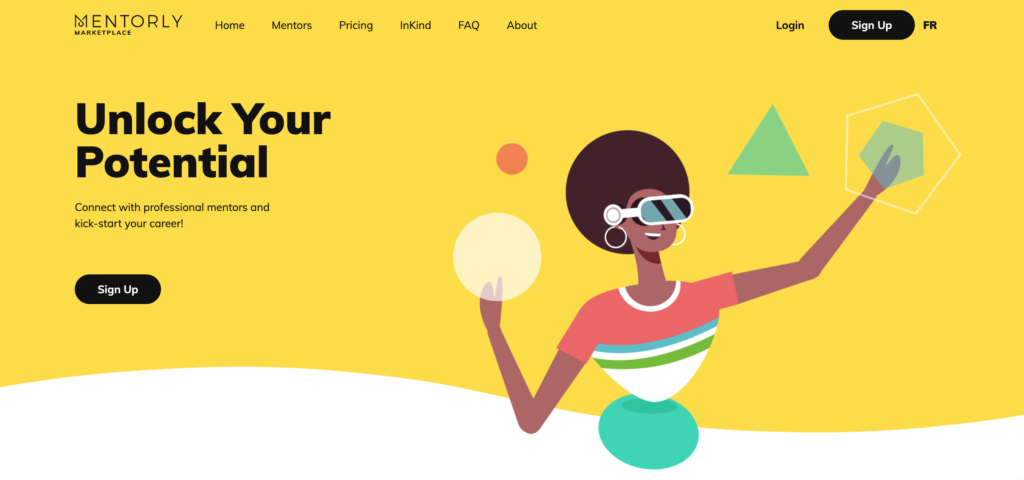 MENTEE-LED BOOKING

Booking a session has never been easier! Mentees can now book an available time slot or suggest a date and time to meet.

This way, mentees can reserve a session with a mentor despite them not having any availability listed on their Mentorly calendar. Once session requests are accepted by mentors, they are made official and both mentees and mentors are notified by email.
NEW MENTEE PROFILES

Introducing mentee profiles! It's your space to write about your goals and what you're looking for out of Mentorly and your sessions. Your mentors will be able to see your profile as soon as you book which helps them prepare to guide you.
Use your profile to open up and tell your mentor about yourself to ensure your mentoring experience is as transformational and impactful as can be!
ALL-IN-ONE USER DASHBOARD

As your one-stop-shop for digital mentorship, we felt mentees and mentors needed a simpler way to navigate the marketplace and manage their interactions. That's why we've launched the user dashboard where mentees and mentors can review past and future sessions, message each other, access insights, and leverage helpful resources curated by Mentorly.
IMPROVED VIDEO CALLS

When you join your next session, you'll see an improved video call system powered by Jitsi.
With a more reliable video connection and great features like hand raising, screen sharing, custom backgrounds, and chat, you'll have everything you need for a game-changing session with your mentors!
THERE'S MORE!?
Aside from our makeover 💁‍♀️, Mentorly Marketplace has introduced a couple of new features that are exclusive to mentors, such as a new calendar system for adding availability, flexible pricing for mentors who wish to set their own session rate, a reduced Mentorly fee 🎁, and finally, an updated cancellation policy that better values mentors' time and efforts.
If you're new here, hiya! 👋 Signing up is completely free! No membership or hidden fees. Simply pay as you go, per session.
Want to be matched with a mentor? Get in touch and our team is happy to help at support@mentorly.co
Always growing, Mentorly 💛