"I don't wake up and think about money, I think about what I'm passionate about"
How do you proceed when you feel like you have nowhere to turn? Many aspiring artists have an idea of what they want to do but lack the resources to execute. Joey O'Mahoney, a 35-year-old skatepark subcontractor hit that road block. Passionate about skateboarding, sustainability and design, he found it difficult to find a mentor and ask his professors for guidance on how to design skateparks. Then, he discovered Mentorly.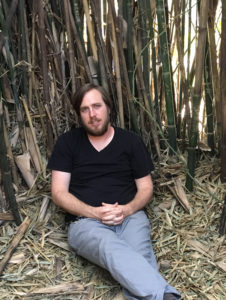 How did it all start?
Joey grew up in the suburbs of Houston, Texas. But his interest in skateboarding sparked in 1996 when his friends came over and dropped off their popsicle shaped skateboards. Popsicle shaped boards signifies that they were into street and technical skating as opposed to rolling which is better on cruisers according to California Cheap Skates (CCS, 2018). At the age of 26, he realized that he had a passion for landscape architecture. Then in 2007, he decided to jump in his friend's band tour to New Orleans, Louisiana where he stayed.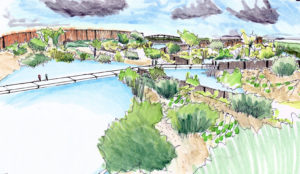 New Orleans Effect
Joey is not the only artist to be captivated by the immersive culture of New Orleans. The island city alone brings in 10 million tourists yearly and is home to a wide range of art scenes. The 250-year isolation allowed it to host different cultures and become a hotspot for innovation. New developments included jazz, creole cuisine, gospel music etc. In addition, any experiences in New Orleans have been driven by creative spirits, non-conformists and independent thinkers which explains why many creatives like Joey are drawn in (New Orleans, 2018). In hindsight, New Orleans turned out to be the perfect location for Joey as it is deeply in need of green design that is undeserved and Joey is passionate about sustainability.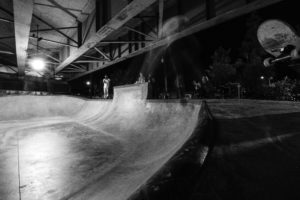 Mentorly Discovery
In 2015, he enrolled in Robert Riche School of Landscape Architecture at Louisiana State University (LSU) for his bachelor's degree. At the same time, he was also building contracts in the skateboard industry, but he was not managing himself well. He was working himself into the ground and states that he was "worn to the bone" and wanted to "try to figure out what my next steps look like". He also didn't know how to manage negotiations and realized that he needed to change otherwise he wasn't going to do well. Joey felt like he could not seek help from his professors about the business side and looking for mentors was tough.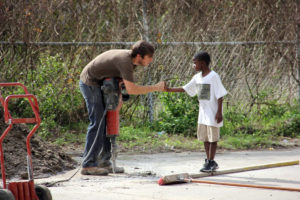 Then he stumbled upon Mentorly while listening to a podcast. He states that on that podcast, "I heard you talk about, if we don't have someone on our website, we can find someone… and that is exactly what you did". According to Joey "Mentorly is just a better way" because "it has been impossible for me to find a mentor, before Mentorly. Just like before there was Airbnb. I was staying at the La Quinta Inn". With Mentorly, Joey was paired with Matthew Arnold who is a designer in architecture, landscape architecture and design. Matthew currently works at CMG Landscape Architecture and resides in San Francisco, California.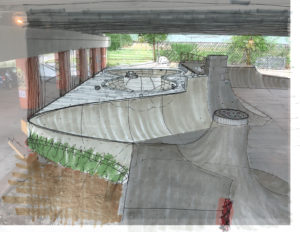 Joey admits that he tends to bite off more than he can chew, and he realized that especially when one of his skatepark contracts started falling apart. However, Matt was able to help him get his entire project back on track. Having Matt as a mentor has allowed Joey to find the next steps to take and better manage himself. For example, Matt started with "you have this series of interests, sustainable design, skateboard design and plant material, if you just focus on those – that's your trinity". In addition, he showed Joey how he should approach future problems. Joey got more than just business advice from a well-suited Mentorly mentor, he received the validation that his passion is attainable and that he has the ability to achieve anything he sets his mind to.