Working from home can be extremely beneficial.
You've got a more flexible schedule, you don't have to spend x hours a day commuting to work, and you can take any professional call from the quiet and comfort of your home, while still wearing your PJ bottoms! Sure – working from home is pretty sweet, but it can be quite the motivation killer. Especially when you've got the beaming sun peaking through your window, beckoning you to the outdoors. Considerably, it's difficult for most people to find the motivation to keep working efficiently when there are more tempting activities to be done elsewhere. The grass is always greener, right?
We're here to help! We've come up with a few tips that you should probably keep in mind if you want to make the most of your summer work routine.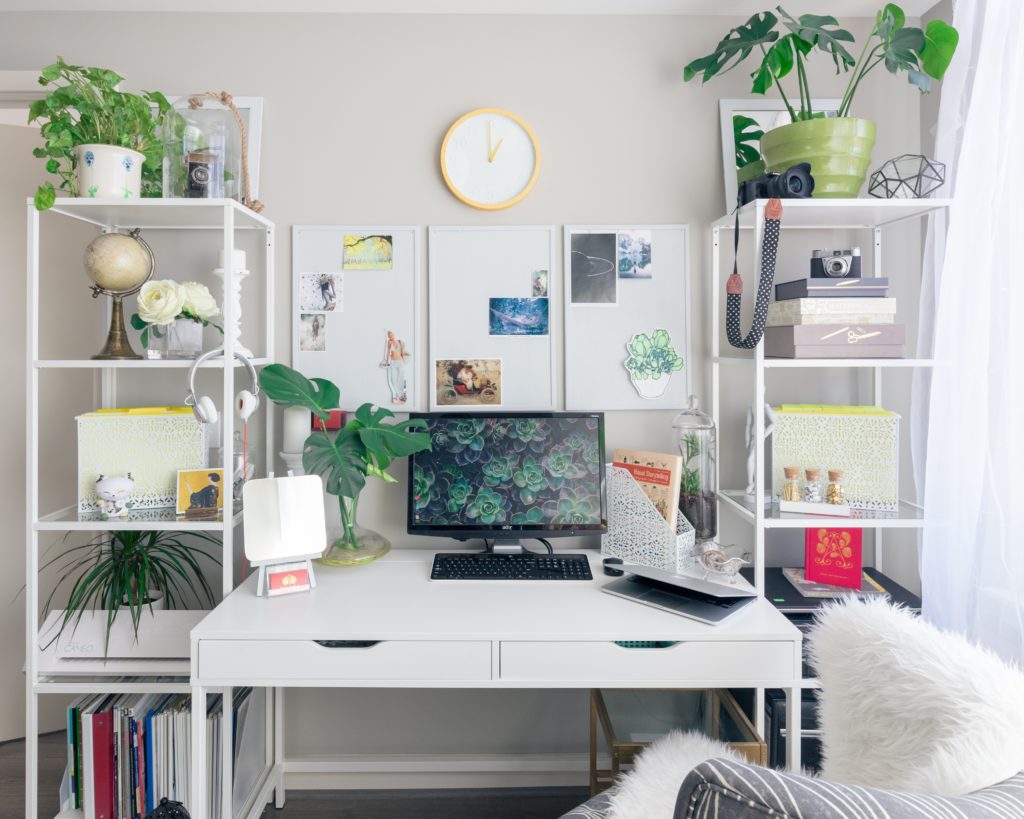 Tip #1: Cultivate a comfortable & productive work environment
It's too easy to work from the comfort of your bed. Nobody's telling you not to, for one. However, getting out of bed is great for overall productivity. Get up, take a shower, get dressed, and designate a cool, perhaps new space in the house to work from. If you want to take advantage of the nice weather, find a window to work by or even work from your balcony or backyard. You can even bring it outside with a portable desk! There are many tricks to customize your workspace to make it feel like a more inviting and productive environment.
Tip #2: Stay off social media platforms, no excuses!
Yet another perk about working from home is that you can get away with browsing your social channels a lot more than if your boss were hovering behind you. Social media is the perfect procrastination tool. We all do it, but man is it a concentration killer! There's a reason why it's not considered appropriate at work. There are apps and browsers you can use to block notifications from all socials, like SelfControl. Besides… the Kardashians will be there to keep up with when you clock out for the day.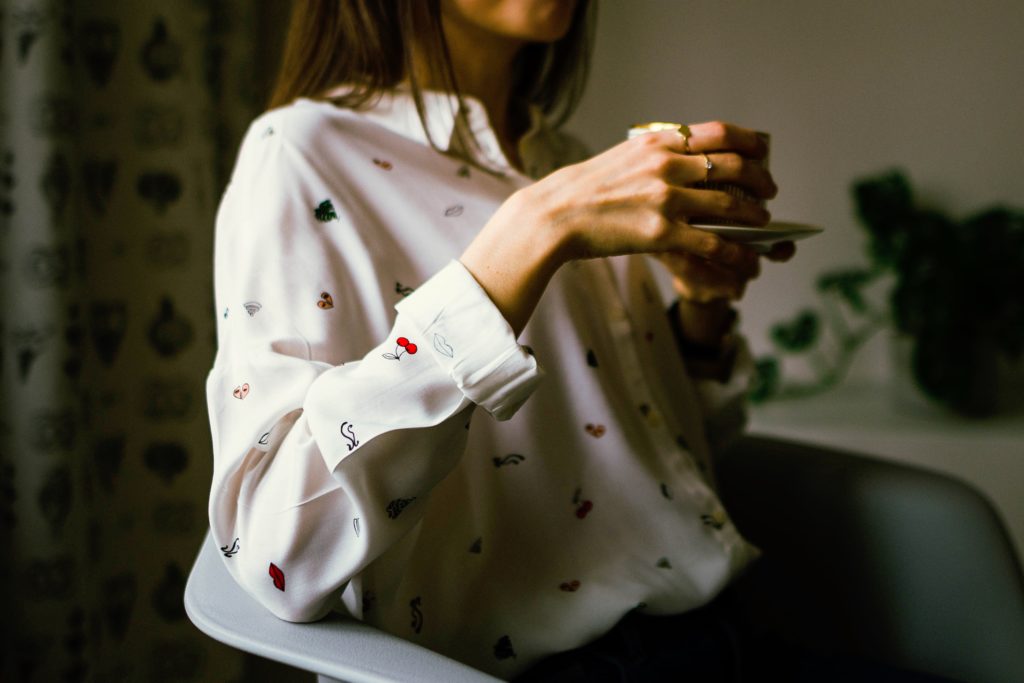 Tip #3: Make sure to take breaks

Whether you're having a slow day, don't have as much work to complete, or you've been on a roll from the minute you turned on your computer—breaks are essential. Even if you're working from home or at a cafe, the concept of "time off" is the same. Give your mind time to be idle and breathe. Who knows what the 90% of your brain – your subconscious – will throw at you. If you're having trouble disconnecting, try apps like Unhook, Stretchly, Micro Breaks, and Outstanding that send out reminders to suggest some much-needed time away from the screen.
Tip #4: Embrace your flexibility & organize your schedule according to your lifestyle
A flexible work schedule is arguably the best part of working from home. That being said, it's important to remember that you should take the time to properly plan ahead. We recommend setting your schedule up for the following day, making sure to set some time aside for breaks, lunch, and other important activities. Apps like Acuity Scheduling, Appointlet and Gigabook are reliable scheduling tools. Planning ahead will help you feel less stressed, more confident about your upcoming work day and will surely help you sleep better. The key is to stick to it without letting the other things on your to-do list distract you. If you have children that you want to spend time with or have some important errands to take care of during work hours, good organization will help you make the most of every minute. It's simpler than you think, promise.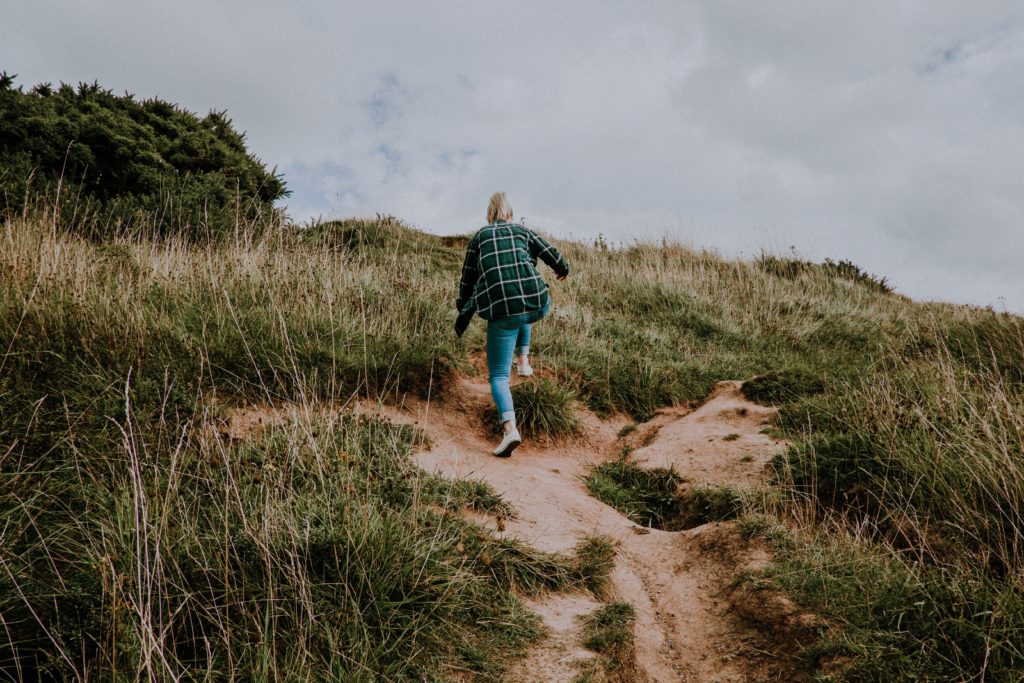 Tip #5: Go hiking as a summer activity to improve your health & productivity
Enjoying the outdoors might be more beneficial to your workflow than you may think. Hiking in the summer is exciting: you can canoe on a lake, climb a mountain, find a  secret waterfall to swim under and sleep under the stars without needing to worry about layering up. Not only does it help with memory, stress, and your physical health, but studies show that spending time in nature can increase our problem-solving and creativity, which means you'll feel far more refreshed and inspired once you get back to the grind. You'll also get to look back on some beautiful summer memories – with a few enviable Instagram posts in tow.
Tip #6: Build your network & stay inspired with Mentorly
Mentorly is a great outlet for your summer energy. Dive into your interests, improve on technique, or simply stock up on motivation before the season is over. We are an online mentorship platform that offers on-demand video sessions with 425+ international mentors from numerous disciplines in the creative field. Mentorship is proven to lead to greater work satisfaction, organization, career success, and work-related fulfilment. You'll have the chance to form connections with experts that will get your productivity on the right track. With the proper guidance, the inspiration to work in your at-home space will be limitless!
Written by Mila Costa-Gizli