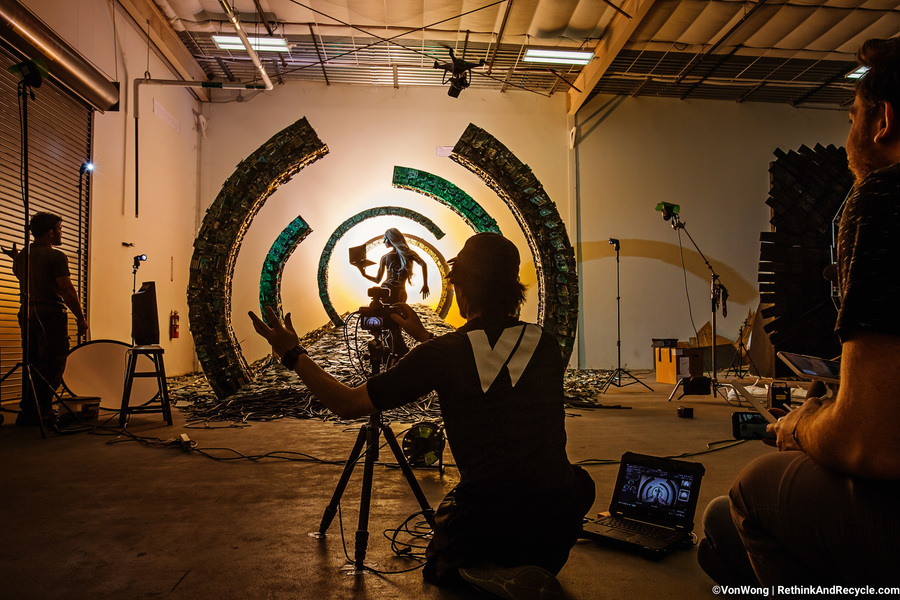 It's undeniable that social influencers have been taking the world by storm.
They are known to have large global audiences, build strong communities, travel across the world, partner with companies, sign-on to brand deals and provide online content for social media platforms. In other words, they are powerful. For many, with this power comes responsibility – and influencers can successfully advocate! But, how does one find his or her own voice amidst all the noise and grow an authentic following eager for the next thought-provoking campaign to drop?
Ben Von Wong knows exactly what kind of message he wants to send to his 500+ thousand followers worldwide. With over a decade of experience in advertising, Ben has built a loyal community – leading a Youtube channel and creating viral campaigns that have generated over 100 million views. Those views attributed to bringing awareness and much-needed help to serious environmental, social and political causes.
How does Ben find the drive to lead such inspiring campaigns? Why is his role as a social influencer so significant in his mission of change? What are the key factors to start your own career as an influencer? I managed to get a hold of him amidst his busy lifestyle and connect on a more personal level. Read more to dive deep into the intricate thoughts of this modern-day creative.
▹ How would you define the importance of the social influencer in this generation?
▸ "I think that there is a misunderstanding between what makes up an influencer, and what makes up a person with influence. In many ways, each and every person who has a social media account is an influencer – which influences their friends and families, and some people influence a larger community. But whether or not they are able to influence people's decisions, change their minds, be a thought leader that actively contributes to shifting the status quo – is a different question. The importance of being someone with influence, today, is stronger than ever before now. Whether people see themselves in that process is up for debate."
▹ You use your platform as exposure for current global issues. Have you noticed an impact in doing so?
▸ "It would depend on how you define the word "impact" – I've had enough impact on Mentorly for you to want to do an interview on me, but is that the impact we want to have? (…) For the longest time, I've pursued the impact of shifting one's heart or mind, I've achieved that to a certain extent – but it doesn't change the underlying system that makes up the world. That's something that I struggle with and look forward to moving on in the future. I think everyone has impact; you can slap someone in the face and have an impact on their day. You can also pull them out of a depression. There are so many ways to have an impact, and I think the word is a little overrated."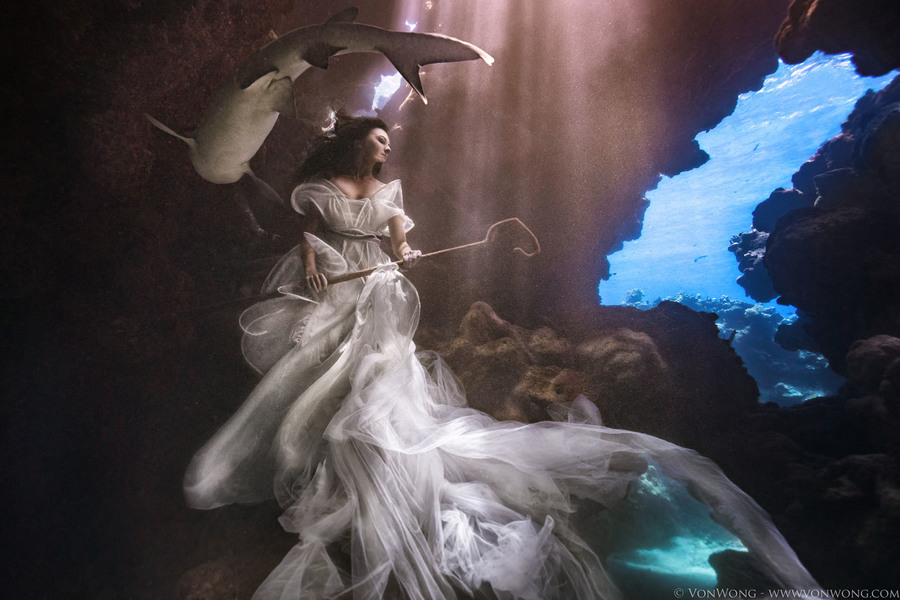 ▹ What would you say is the most valuable thing you've learned working in the advertising industry that's stayed with you ever since?
▸ "The most valuable thing I learned in the advertising industry is that it has a lot of money. It's really more about finding the right person, the right company, who is willing to invest in the unique stories that you're able to tell."
▹ What advice would you give to people who are just starting out building their social media presence?
▸ "Gosh, that's a hard one because the world in which I made my following has changed so much from what the world is asking for today. I think today you have to post all the time, regularly, consistently – you have to be good. That's almost the baseline, you have to be consistent. Those are the things that are practices anyone would tell you. Most importantly, you should consider why you're trying to build your social media presence. What do you want to achieve, and don't lose yourself in the experience of pursuing that."
▹ You've got 11 years of experience in your field – that's over a decade of time gone by. If you could go back to the beginning of your career and tell yourself one thing, what would it be?
▸ "I wish that I started out on this journey a little earlier. I feel like there is a little time lost with the educational path that I decided to take. I think that university is about creating and surrounding yourself with a community that you want to be a part of, that can be your first step and I kinda missed that bandwagon. It's not all bad, because I've gotten to where I am today specifically because of the paths that I've taken. There's no hard feelings about it, it's just the journey that I went through."
▹ What resources do you expose yourself to in everyday life that inspires you to create such striking viral campaigns?
▸ "I am constantly looking to connect with people who are doing cool, unique and interesting things. So, I'm always trying to hunt for new ways to learn about things I did not know, and find different ways to help people. Then along the way, sometimes an actual campaign comes out of it. I guess that is the resource I do – just in-person connections."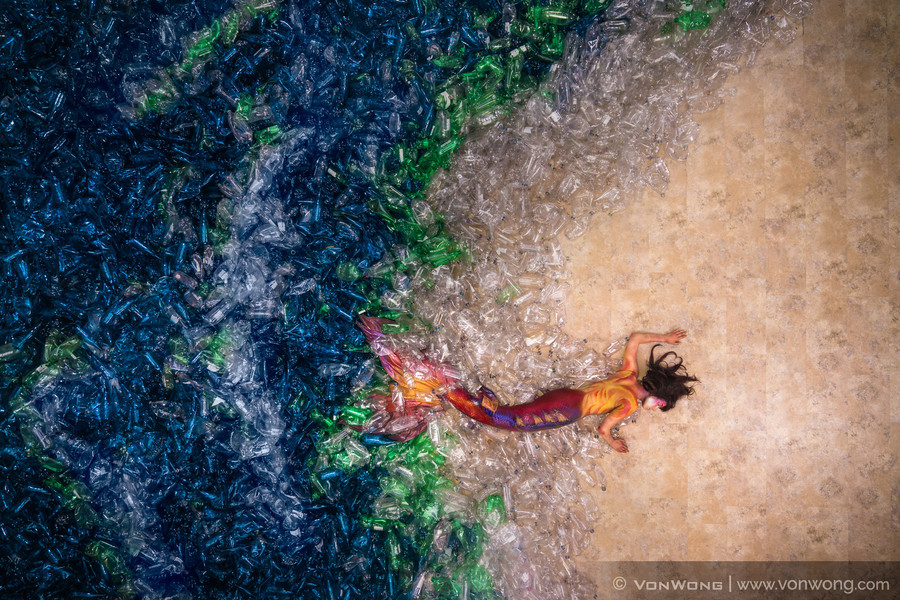 ▹ What would you is the proudest moment of your career so far and why?
▸ "I think the proudest moment of my career is probably the day that the little girl who I made a video for to help raise 2 million dollars, actually got treated – that was a really amazing moment, to know that I contributed to someone getting a second chance at life. That's a campaign that you can look for online, it's called SavingEliza.com. It's a video I helped make for a family of strangers, whose little girl was dying of a terminal brain disease called "Sanfilippo Syndrome'."

▹ Have you had a mentor(s) before and if so, how were they helpful to you?
▸"I've had people that I reach out to, who I trust, who are experts in their field as touch-points to connect with, bounce ideas off them, to make sure I'm on the right path. Sometimes, we hold the answers to the things we want most inside our own heads, and we just need to hear them bounce back at us, to have them confirmed by someone we respect. I think it's a combination of someone you look up to, and also great at what they do."
▹ What resonated most with you to want to join the Mentorly community?
▸"First off, I wanted to help [CEO] Ashley." (laughs) "I have had such an interesting journey through my creative career, that seems to be particularly unique and different, and felt a little bit out of touch with the current challenges that young creatives are going through today. I wanted to get in touch with that, learn about the struggles they were going through, and figure out how my experiences can help them back in return. […] It's really about getting people who are really serious about their careers and learning about their struggles, and then hopefully following them through their journey and helping them get to the next level." 
Ben is currently is working in Isreal. Luckily, he still has a few time slots left to book sessions in July.
To keep up to date with Ben's upcoming projects, make sure to follow him on his social media accounts: Facebook, Instagram, Twitter and blog.
Written by Mila Costa-Gizli, Mentorly Associate